Cypress, Katy & Houston TX Newborn Photographer
Hi and welcome back to my blog!
Feel free to browse around all the pretty galleries and if this is your first time here today i will talk about the flow of a newborn session and i will go into details on what you can expect when i arrive to your home sweet home.
Most of my clients are first time parents but i also have a huge following of  families that are expanding their families. Some may have one or more children and they are always welcome to be part of the newborn portrait experience. Most of the parents want parent, sibling and furry sibling photos. With my most popular package you get 4 family shots. These can be anything you want. You can choose two parent shots, a family shot and a sibling shot, or you can trade one of the above to include the family pet if you have one. Its your call. I also have add on packages if you are looking into having a good handful of family shots. Most of my families love both the newborn posed and lifestyle experience so don't worry, i also offer something for you!

I always begin my sessions with siblings. Most families have toddlers and they can get fuzzy quickly, they are hungry or just want to nap. So i make sure i take care of them first so the experience can run smooth for them and me…and you! but don't you worry they can be terrible but it always turns out amazing and fun all at once.

Since baby is already snuggled and wrapped up i go ahead and work on some beanbag shots with backdrops. Babies are fed prior to the session so i always make sure i can use her sleepy time to pose wisely.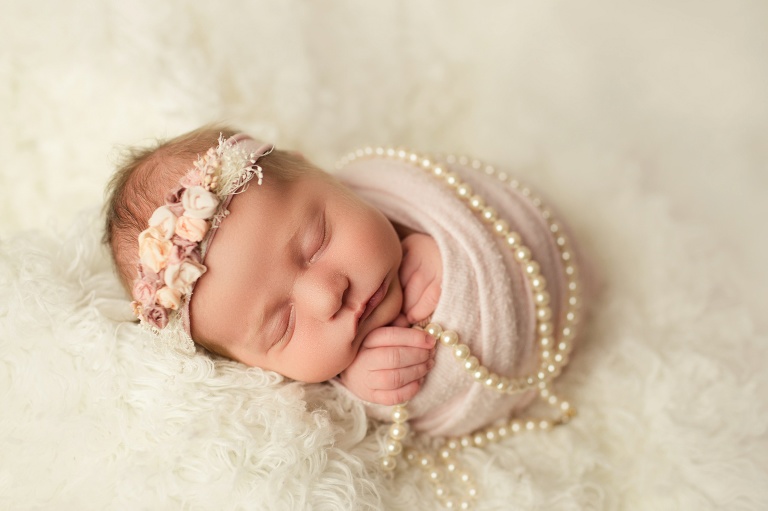 I can not blame this mommy for wanting all the pink and shabby after having 3 boys!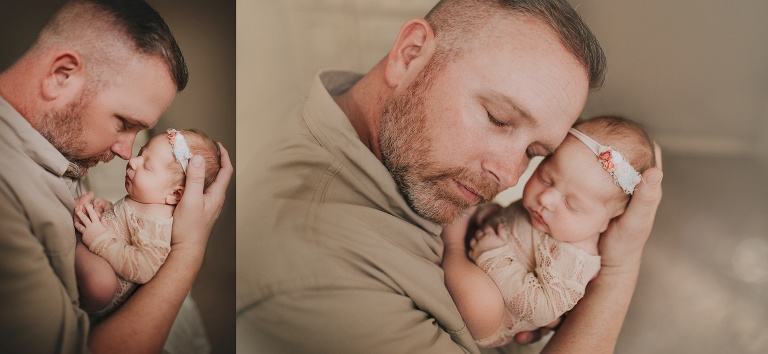 Halfway through the session most babies need a snack or a feeding. I make sure your baby is always fed, clean and happy. Right after the feeding most go right back to sleep so i make sure they bond with mom and dad and fall back to sleep in their arms. I move on and get the parent/family shots out of the way…and dad ha!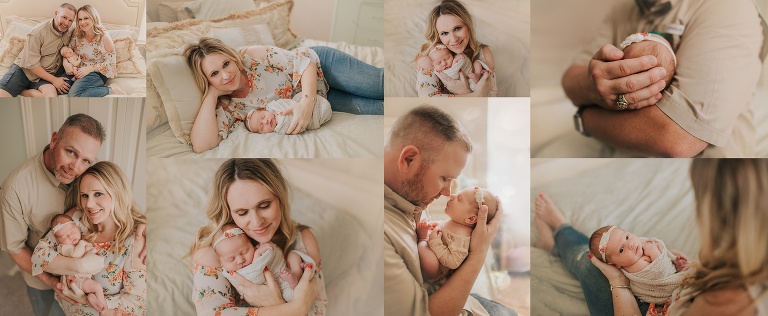 I love to take a lifestyle approach to the family shots. I love the natural feel of them and the more relaxed and at home both mom and dad feel the more natural and intimate the experience is. Right after these shots baby goes back to sleep, mom and dad get comfy, have lunch and enjoy watching me work for the reminder of the time.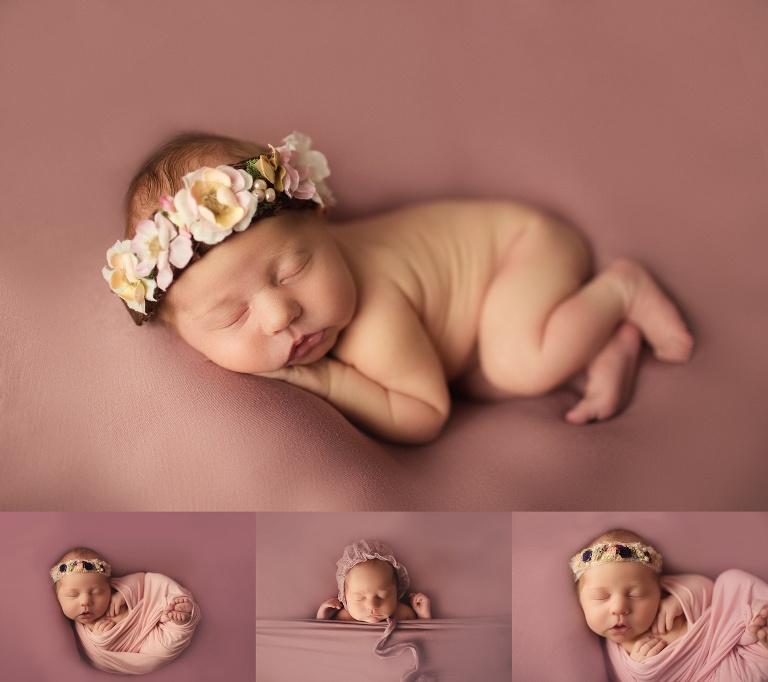 Cypress, Katy & Houston TX Newborn Photographer
I bring all the props in colors that we choose prior to my in home visit. I simply bring my studio to your home.
Do you like what you see? Don't hesitate and click on the contact button above and lets get you in my calendar. Newborn portraits are always an experience that you will never regret. I also offer simple lifestyle session, if you have pets and a cool home these are the ones for you! let me know if you have any questions for me and lets chat away!
Hope to see you back for more eye candy and also to meet your beautiful face soon!
XOXO – Gracie
Located in Cypress TX, Pretty Little Prints is a premiere newborn  Photographer in  Cypress TX specializing in bump to baby photography. Pretty Little Prints Photography serves the Houston TX and surrounding cities but not limited to Katy, Cypress, Sugar land, The  Greater Heights, Rice Village, Memorial, and Tomball TX.
Follow us on Facebook HERE.